A 21st Century way to quit smoking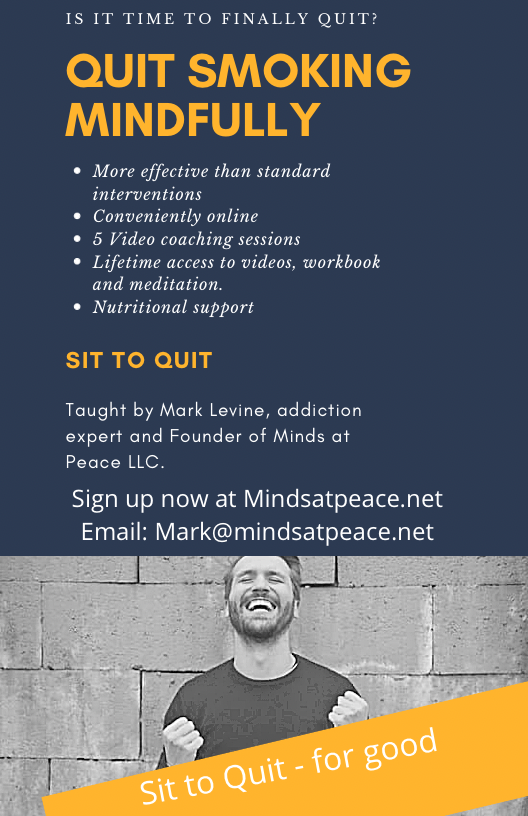 Smoking costs employers $6000 per year per smoker. Yet so many people, and so many HR departments are using 20th century methods with six month quit rates of 3-5%. Would you be interested in one that delivers a 33% six month quit rate?
Sit to Quit is an online mindfulness based smoking intervention. I've added nutritional support and 5 video coaching sessions that can be offered to individuals or as a group.
How could you or your company benefit from employees being more mindful? Sit to Quit is a win/win engagement. Stop smoking AND learn mindfulness.
Leave me a comment and let me know your thoughts and what your business is doing to help people quit.
If you're ready to quit, finally, go to my website and sign up. Do it today. Mindsatpeace.net. Or email me at Mark@mindsatpeace.net