Remote HR Generalist- Recruiting at Consolidated HR Services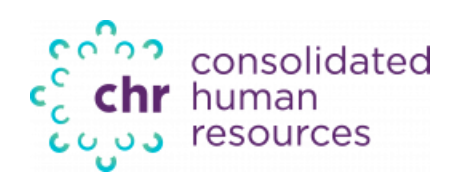 SUMMARY: CHR is a nationwide Payroll and HR-Outsourcing service provider, catering to small- and mid-size employers who desire the utmost care and service. CHR stands apart from the competition by providing hi-touch, US-based human support to client's HR needs. By providing the perfect mixture of web-based technology and immediate access to dedicated staff, CHR's mission is to forge lasting relationships with clients and to remain an integral part of their organization. The HR Specialist role provides a variety of HR-related services and functions to the clients we serve. Such tasks are part of our core service offerings to such clients, and this position serves as a front-line post that clients communicate directly with, and at times will meet in person. Ability to fluently read, write and speak Spanish is required.QUALIFICATIONS: To perform this job successfully, an individual must be able to perform each essential duty satisfactorily. The requirements listed below are representative of the knowledge, skill, and/or ability required. Reasonable accommodations may be made to enable individuals with disabilities to perform the essential functions. The HR Specialist role must have a minimum of five (5) years of experience with HR administration, employment documentation, front-line employee relations, and familiarity with most common federal and state employment laws. Must possess sufficient HR experience to perform the essential duties and responsibilities on an individual basis most of the time, and with minimal supervision. Excellent verbal and written communication skills are required. It is anticipated that the HR Specialist role may require assistance from time to time in answering certain "gray area" matters that are not directly on point with respect to certain HR best practice scenarios. However, this position requires that the individual performing these functions can work independently once proper training, guidance, and procedures have been given and/or established by the HRCM and to competently and consistently follow certain standard operating procedures which best carry forth the needs and demands of the clients. Ability to fluently read, write and speak Spanish is required.
ESSENTIAL DUTIES AND RESPONSIBILITIES: Duties may be modified, or other duties assigned.
Must possess a valid driver's license, an automobile, and be able to drive, if need be.
Certain clients and situations may require flying to clients located out of state, and a 1-3-day overnight stay. This would not be more than once or twice per year.
Must be able to offer flexible hours of service whenever the client demands requiring such, and when advance notice is afforded to make such arrangements.
CLIENT HR ADVISORY SERVICES– Field client inquiries via e-mail, telephone, or in-person concerning their HR-related matters and offering HR best-practices advice per counsel and advice from HRCM Must be able to conduct swift and efficient research on state and federal employment law statutes and regulations, and draft comprehensive summaries to communicate same to HRCM and/or clients.
CLIENT MANAGER/SUPERVISOR TRAINING SERVICES– Prepare detailed training sessions and have the communications skills (English and Spanish) to conduct such sessions at local area client locations, or via webinar. Such material used shall be approved by HRCM in advance. The average audience is 2 - 20 individuals, mostly client managerial personnel, but may involve client employees.
MANDATORY POSTINGS –Periodically and recurrently research and inform client companies of Federal and State mandatory employer postings and compliance requirements.
POLICY HANDBOOKS–Per the oversight and review of HRCM, create client-specific Policy Handbooks (and separate policy documents) using company proprietary templates, and client-provided policy verbiage (when available); assist clients in the ongoing administration and interpretation of same.
UNEMPLOYMENT PROCESSING–Have thorough knowledge of the unemployment process with ability to provide concise, guidance to clients. Complete all initial Unemployment claim fact-finding forms in conjunction with the client representative, and process such claim-related paperwork, attend phone hearings along with client personnel, log activity. Assist in the administration of any UI claim appeals.
CLIENT RECRUITMENT ASSISTANCE-Provide recruitment assistance to client companies upon request. Tasks include gathering job offer information, drafting ad verbiage (to be approved by HRCM), placing an ad in client-recommended periodical and/or online (client's preference). Depending on the client, may receive/review faxed resume responses to filter down applicants.
BACKGROUND SCREENING–Perform all client-requested employee background check processes, including but not limited to reviewing background report abstracts, informing client companies of such results, communicating any adverse impact to employees in question (per client-approved request or standard procedure), and logging activity.
DRUG SCREENING -Assist clients with all pre-and post-employment drug screening requests. Tasks include informing a client of the closest clinic to send employees for testing, assist a client in establishing an account for systematic processing and billing of such tests, process client billing for test costs if necessary, log activity.
CLIENT EMPLOYEE RELATIONS– Provide best practice guidance and consulting advice regarding the administration and implementation of disciplinary, performance improvement processes, and other HR employee relations issues. Conduct client on-site investigations, fact-gathering, and in-person meetings with client employees as required, and as assigned by HRCM.
CLIENT COMMUNICATION– Work on projects as assigned and approved by HRCMinvolving mass client notices regarding changing employment laws and regulations. Perform scheduled phone calls and e-mails to clients to inquire about any HR concerns, with the goal to be as proactive as possible in-between client projects.
OTHER DUTIES: Other duties as assigned by HRCM
SUPERVISORY RESPONSIBILITIES: None presently.