"FISCAL FITNESS" Investment Seminar by Primerica Blue Ash - 2/21/20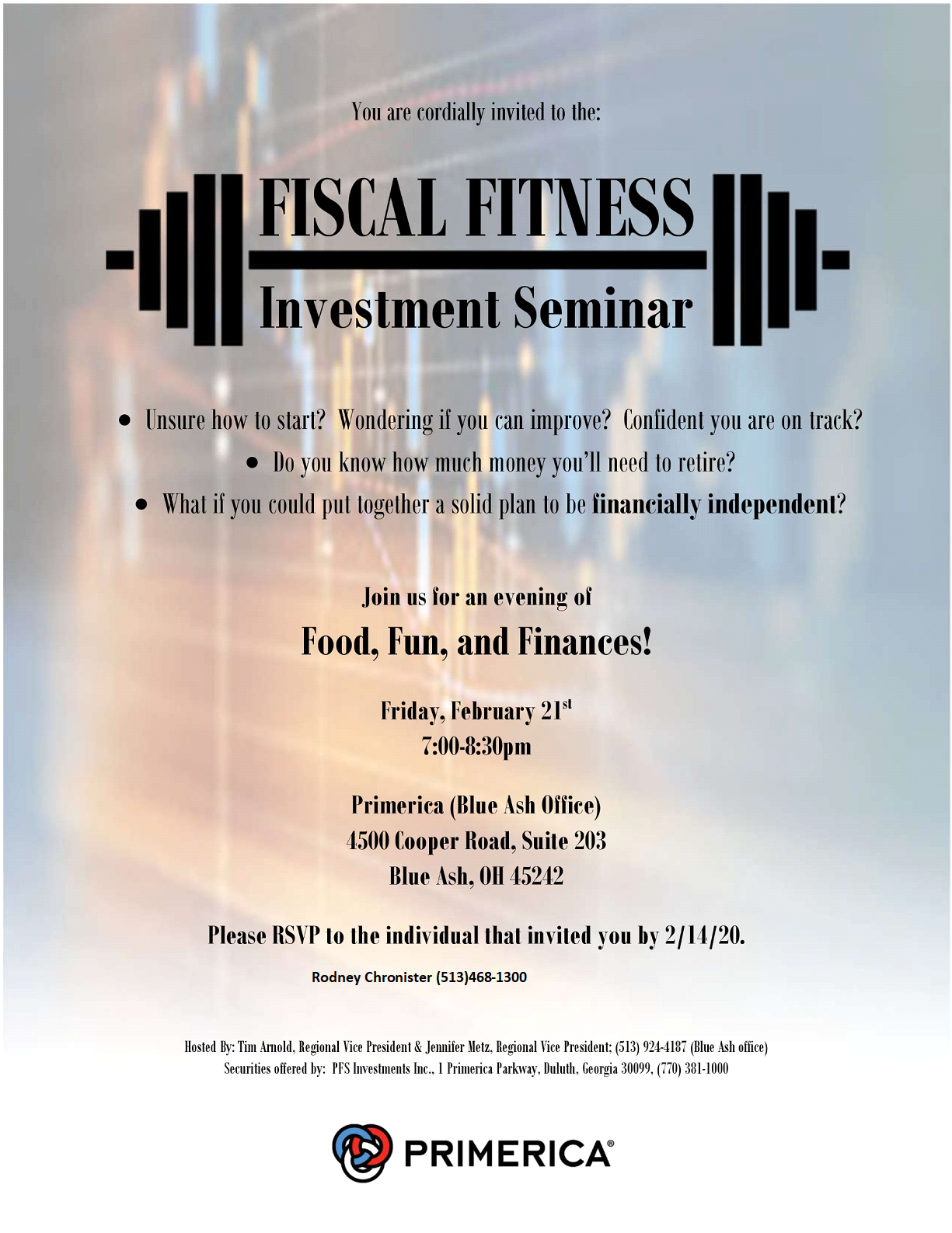 The above event is a complimentary event because space is limited RSVP is required to reserve your seats. So get you and a friend together and come join us for some FUN, FINANCE, and FERMENTED beverages...(that is my spin).
Look forward to seeing you all there!.
Hey all coming at you with a GIANT SMILE!!!! The event is shaping up to be a great one and I look forward to seeing everyone who has RSVP'd. On that note we are looking to get a near final head count by the 14th of February so if you have not RSVP'd please do so my number is (513)468-1300. If you are still unsure informing me of possibilities is also welcomed. Have a great Thursday everyone and knock it out of the park today by smiling back at someone...